After treading the Ramblas during day time, and passing by the Barcelona Cathedral, it was a great fun looking around under the night sky and beside the waterfront... The images were not so good as my cam has "night sickness" but I just deal with it for "remembrance" purposes. :)
Related Posts About Barcelona that may interest you as well:

The Guided Tour of Sagrada Familia Church
...

Affordable B&B in Barcelona
...

More Sagrada Familia Church Experience/Images
...

Landing in Discounted Airport and Reaching the City
...

On the Way to Barcelona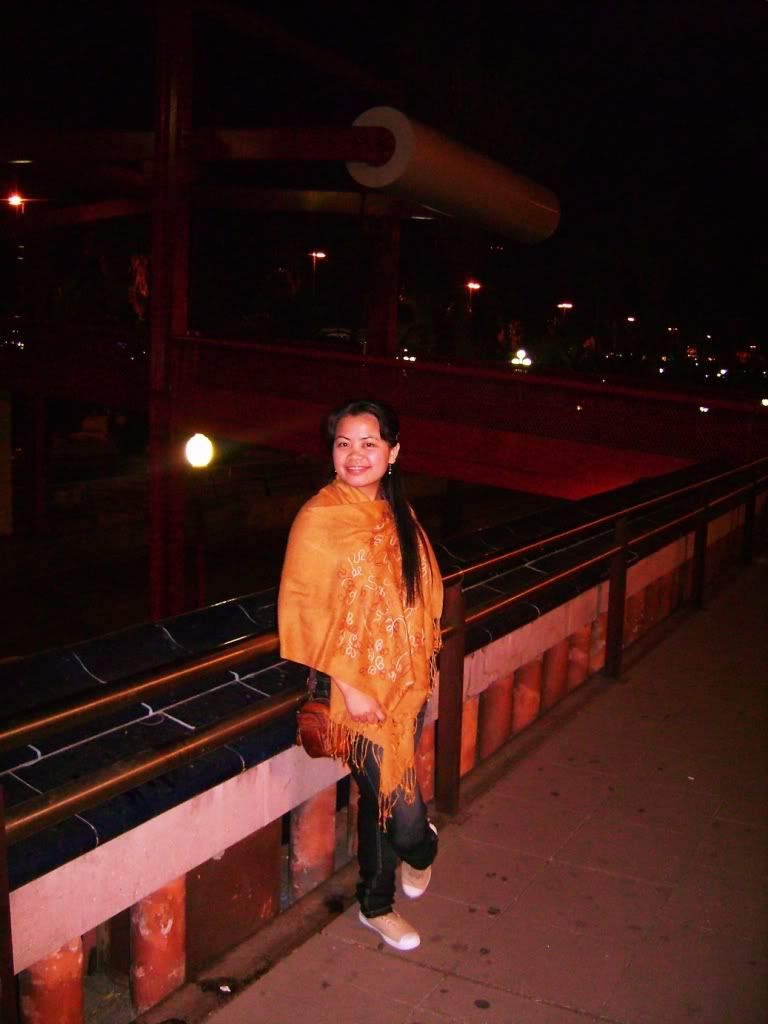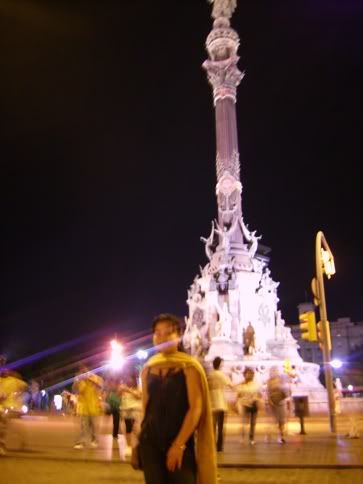 That's Chris Columbus monument there pointing to America.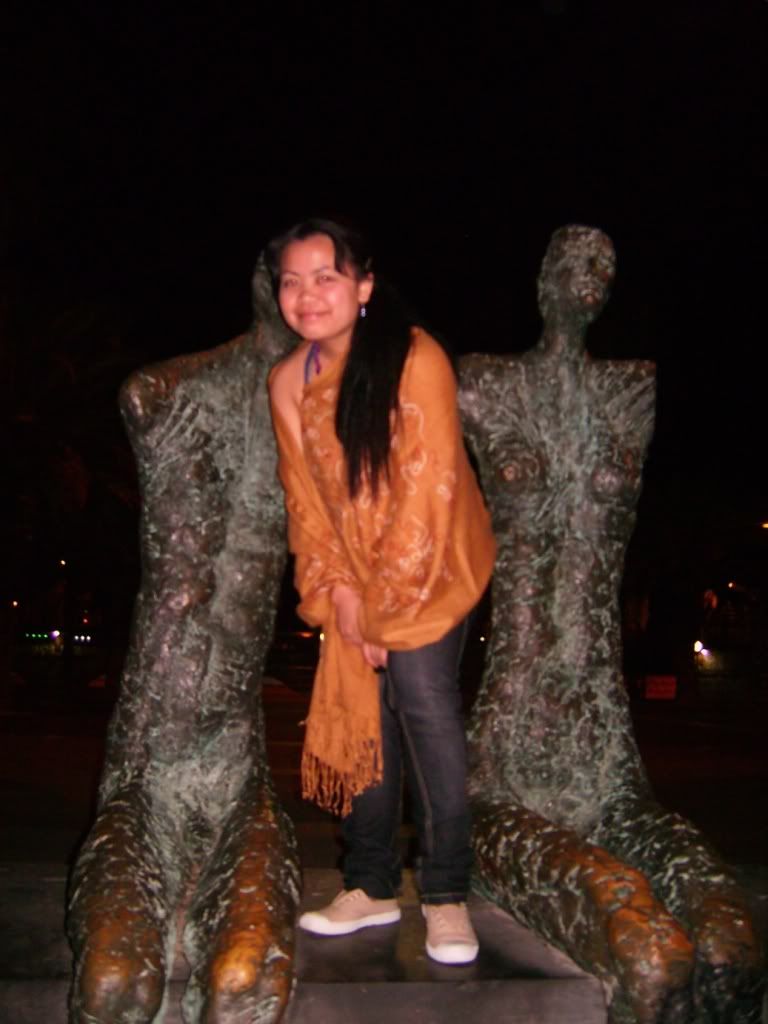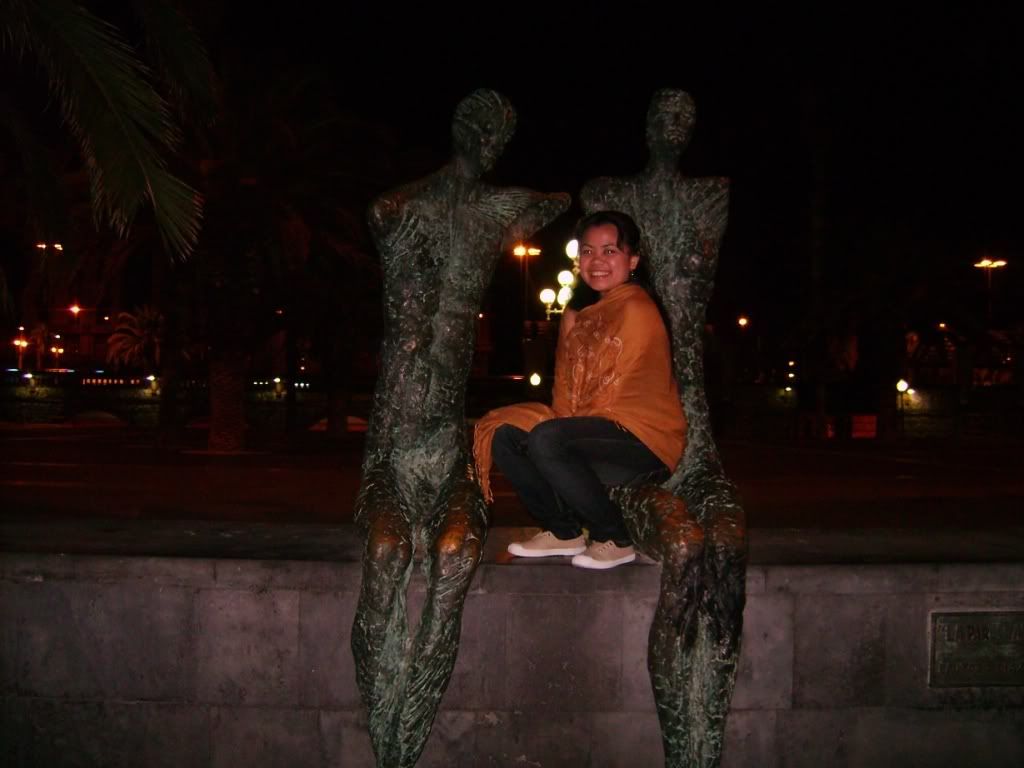 I dunno who these two aliens are but I just feel good having pics taken with them... :)

The Paella with Sanggria dinner will be posted next... watch out for it! :) It was fun and warm in BArcelona but the cool breeze at night made me fully utilize my scarf... :)